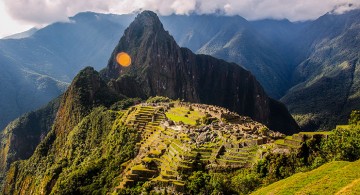 CUZCO
Discover the millenary history of the incas "navel of the world". Their legacy still remains for all in the Koricancha temple, Quenqo, Tambomachay, Ollantaytambo, the colorful market of Pisac, the town of Chincheros, the Fortress of Sacsayhuamán, PucaPucará, Machu Picchu, Huayna Picchu and the Moray terraces.
.
CREDITS / COPYRIGHT: PROMPERU – Various artists
NAZCA LINES
The Nazca lines are ancient geoglyphs found in the Nazca desert, Ica Province. You can see around 300 different figures, including animals and plants. Come and fly over them!